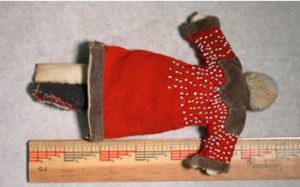 The Western Heritage Center cares for a collection of over 35,000 objects, including thousands of historic photographs, Native Indian beadwork, western art (including the James Kenneth Ralston collection), architectural drawings, Thomas Molesworth furniture, western tack, clothing and textiles, historic guns, advertising memorabilia, and oral histories pertaining to the people and places of the Yellowstone River Valley and the Northern High Plains.
Requesting Information
To request information from the Western Heritage Center Archive, please email our Community Historian. Please include your name and phone number. Tell us specifically what you're looking for, and why.
For a person or genealogical search:  Name, including maiden name, significant dates (birth and death), and known residences.
For a business, building or residence search: Name(s) of the business, owner's name(s), location(s), time period, and known street address.