The Western Heritage Center loves to celebrate with the community! Our Events Calendar lists current and upcoming exhibits, details regarding our High Noon Lecture series and other special activities.
---

Chiwaálaatuua: Narrative Drawing of the Crow Indians
April 4 @ 12:00 pm

-

1:00 pm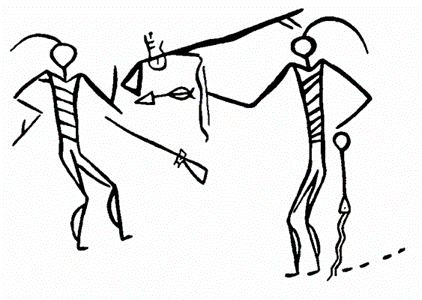 Dr. Timothy McCleary has been a professor of anthropology and history at Little Bighorn College, the Crow Indian Tribal College for over twenty-five years, serving eighteen of those years as Department Head of General Studies. He has also held the position of Chief Historian at Little Bighorn Battlefield NM. His lifelong interest in how different cultures perceive the world led him to the fields of anthropology, history and archaeology. Through his studies, he has examined various aspects of the historic and contemporary culture of the Native people of the Great Plains. This research has covered such varied topics as the legal battles of the Native American Church in Montana, Western Expansionism and its representation, and the significance of land to Native North American societies.
Sponsored by ExxonMobil